Website designed and maintained by the Portsmouth Music Experience.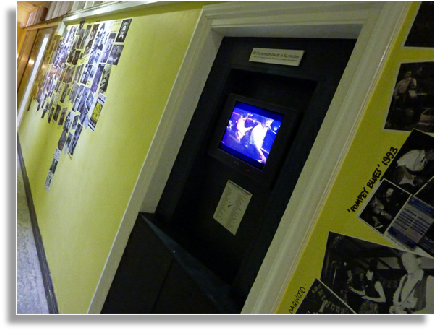 Back
On one side of the Walls of Fame a screen shows a video titled '62 Portsmouth Bands in 62 Minutes' filmed by and donated to the exhibition by Vivien Gregson.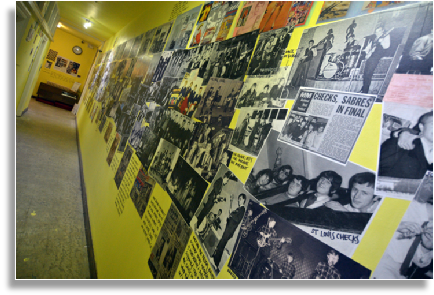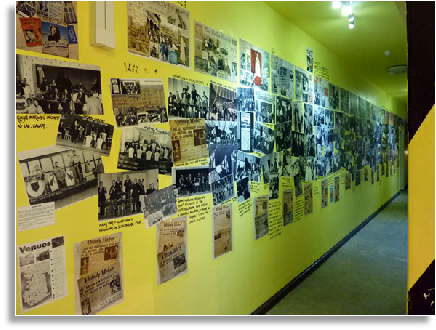 The 1950s era at the start of the Walls of Fame.